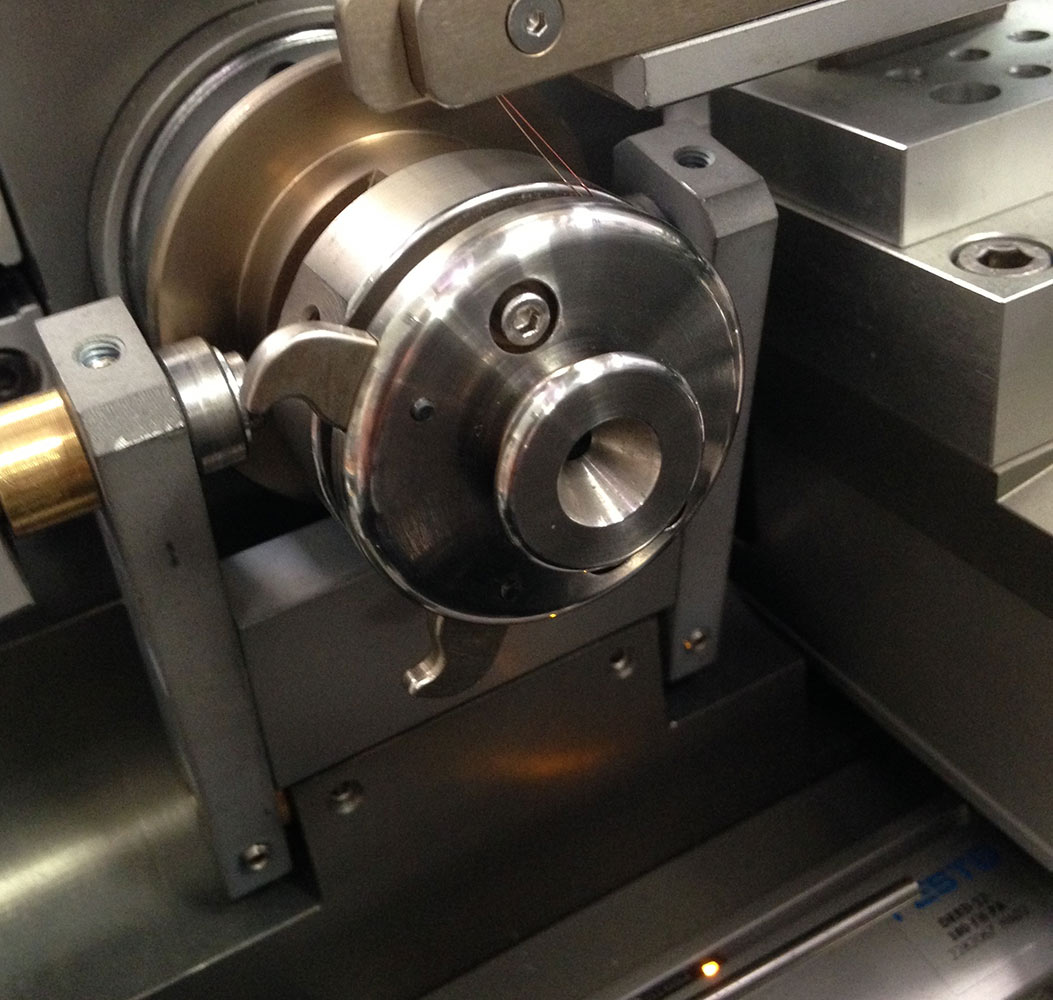 Winding



Business sector : Electromechanical and automotive components (spare part manufacturers), solenoid valves and watch-making industry.



Coil winding machine : 1 to 18 spindles, up to 24000 rpm, evolutive solutions that are developed according to best industry standards.



Functions : Electronic wire tension controller, wire wrapping and cutting, skeining, strippers, etc.



Equipment : Fully automatic line integrating preparation and finishing operations.



Special : Customized study, engineering, and development of production solutions.