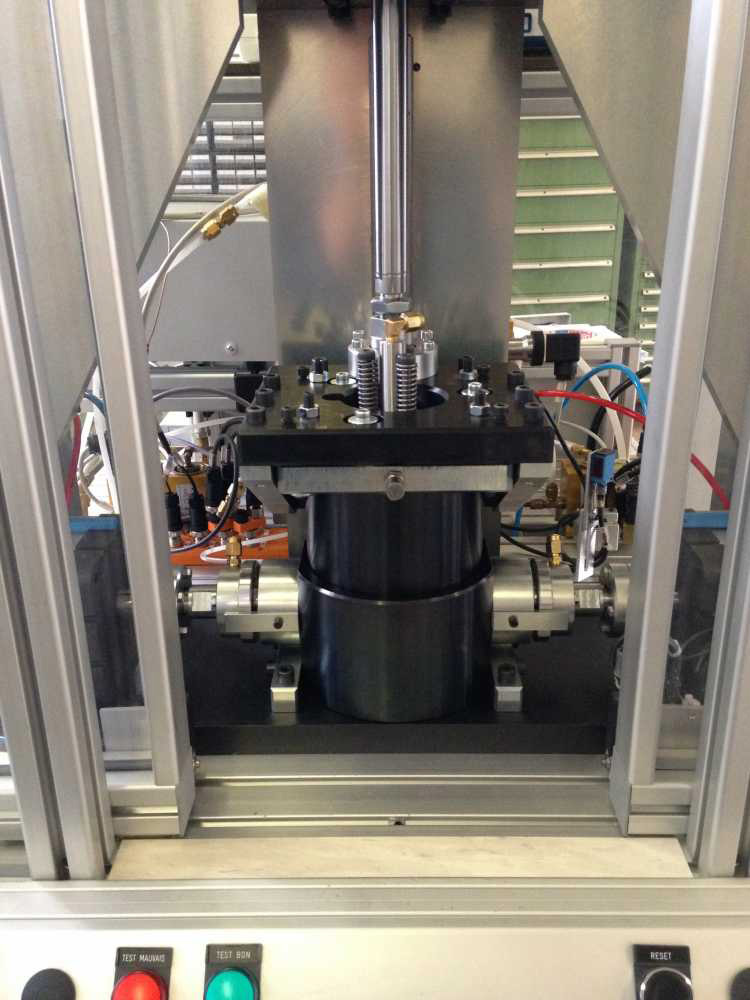 Test bench



Business sector : Manufacturing industry, electromechanical and automotive components (spare part manufacturers), solenoid valves and pressure regulators, watch-making industry.



Test : Specialized in leak and functioning tests for solenoid valves, pressure regulators, high pressure tests and control of wire-wound components.



Functions : Measure of leak, flow, regulated pressure, response time, electric characteristics, microcontroller programming, dimensional control, vision system, etc.



Special : Customized study, engineering, and development of component control solutions.