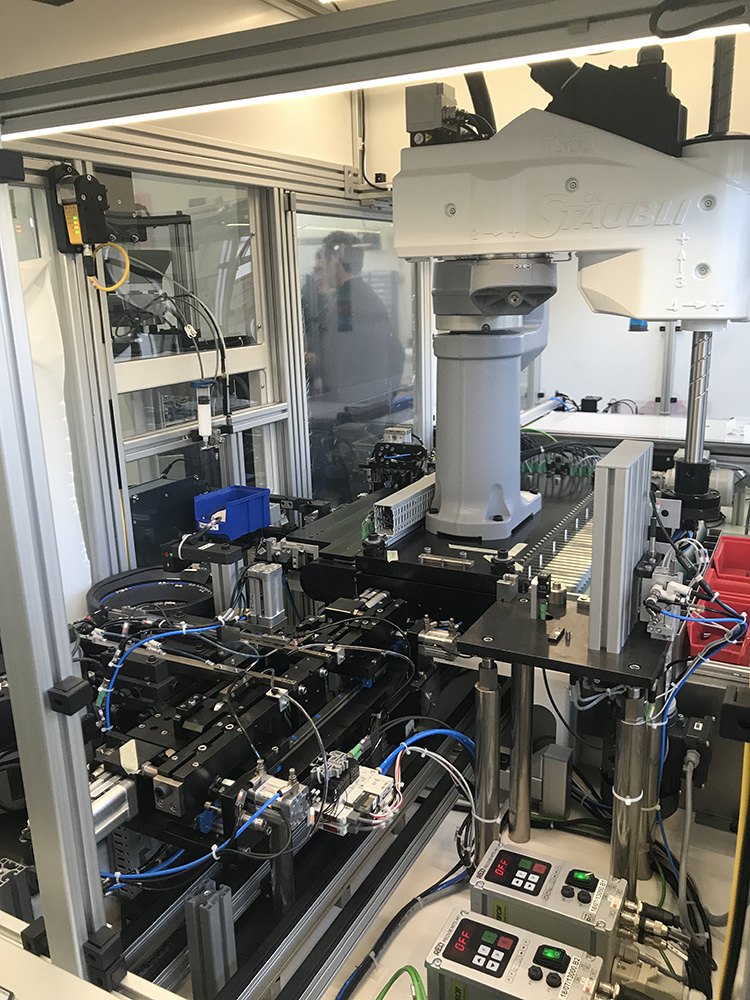 Special machines, assembly machines



Business sector : All sectors.



Conception : machine et équipement de production selon cahier des charges client.



Internal engineering know-how : CAO 3D design and technical drawing, electric and pneumatic layouts, automation measures and motion.



Functions : Evolutive multi-station transfers, manual or automatic load, preparation and assembly of component, finishing and control of products, unloading and conditioning.



Integration : All types of peripherals: robots, vibrating bowls, soldering, press, screwing, marking, glue / grease / resin deposit etc.