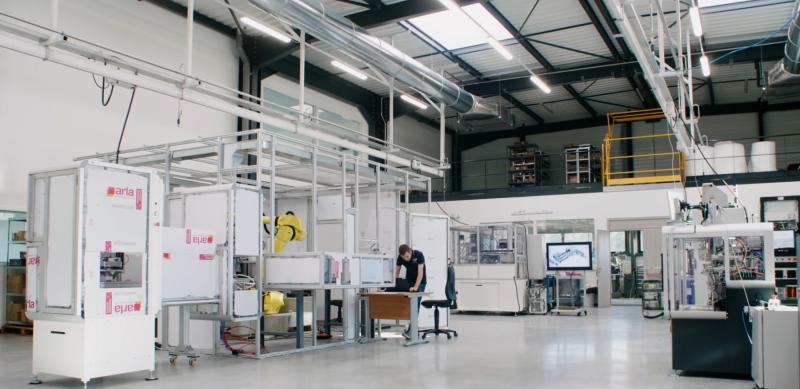 What we do: Design and production of automated machines.
For which business sectors: Automotive industry, electrical industry, electronics, pneumatics, plastics, watchmaking industry, cosmetics, medical industry.
For which products: Sensors, actuators, electric motors, solenoid valves, watches, machined parts, etc.
Dimensions: Parts and sub-assemblies ranging from a few millimeters up to 20 Kgs.
Our Core Competencies: Assembly, test, winding.
Our Know-how: Component loading, insertion, resin dispensing / potting, winding, welding, controls (tightness, dimensional, electrical, vision), marking, packaging, etc.
Integration: All types of robots and specialized peripherals, multi-technologies.
Our strengths: Service, adaptability and innovation.
« From our customer specific needs and specifications, we develop bespoke solutions with the best technologies on the market. We are result-orientated and are committed to the complete satisfaction of our customers. We also support them after installing the machines on their production sites to guarantee them an optimum level of performance. »
Stéphane PERNOUD, CEO APSYS.